If you look at it from above, Cala del Forte looks like a snail in the sea, with its circular plan closing in on itself. If you look at it from the sea, arriving on your boat, you can hardly see it, because Cala del Forte in Ventimiglia is embedded in its surroundings.
A successful example of symbiosis between man and nature, a project conceived with the core purpose of being at the forefront of environmental sustainability: Cala del Forte's commitments to sustainability include the adoption of cutting-edge practices such as air-conditioned waste disposal services, recycling systems for waste management, including for restaurants, low energy consuming LED lighting systems throughout the marina.
A golf car and an electric forklift are available as well as pumps for the recovery sewage pumps for boats over 24 metres. Moreover two Enel X fast charging points for electric vehicles, both located within the ground-level carpark. Yachting is the natural next step in the electric vehicle revolution and Cala del Forte, firmly committed to leading the way to a sustainable future, supports the transition to green marine mobility with two AQUA superPower station for both electric boats and cars.
A cutting-edge vertical lift provides a direct, fast and free of charge pedestrian connection between the Cala del Forte marina and the historic town centre of Ventimiglia Alta. It is now possible to reach the charming town centre in just 40 seconds. The vertical lift, together with the 582 parking spaces at Cala del Forte, opens up a new era for innovative mobility and hospitality in Ventimiglia.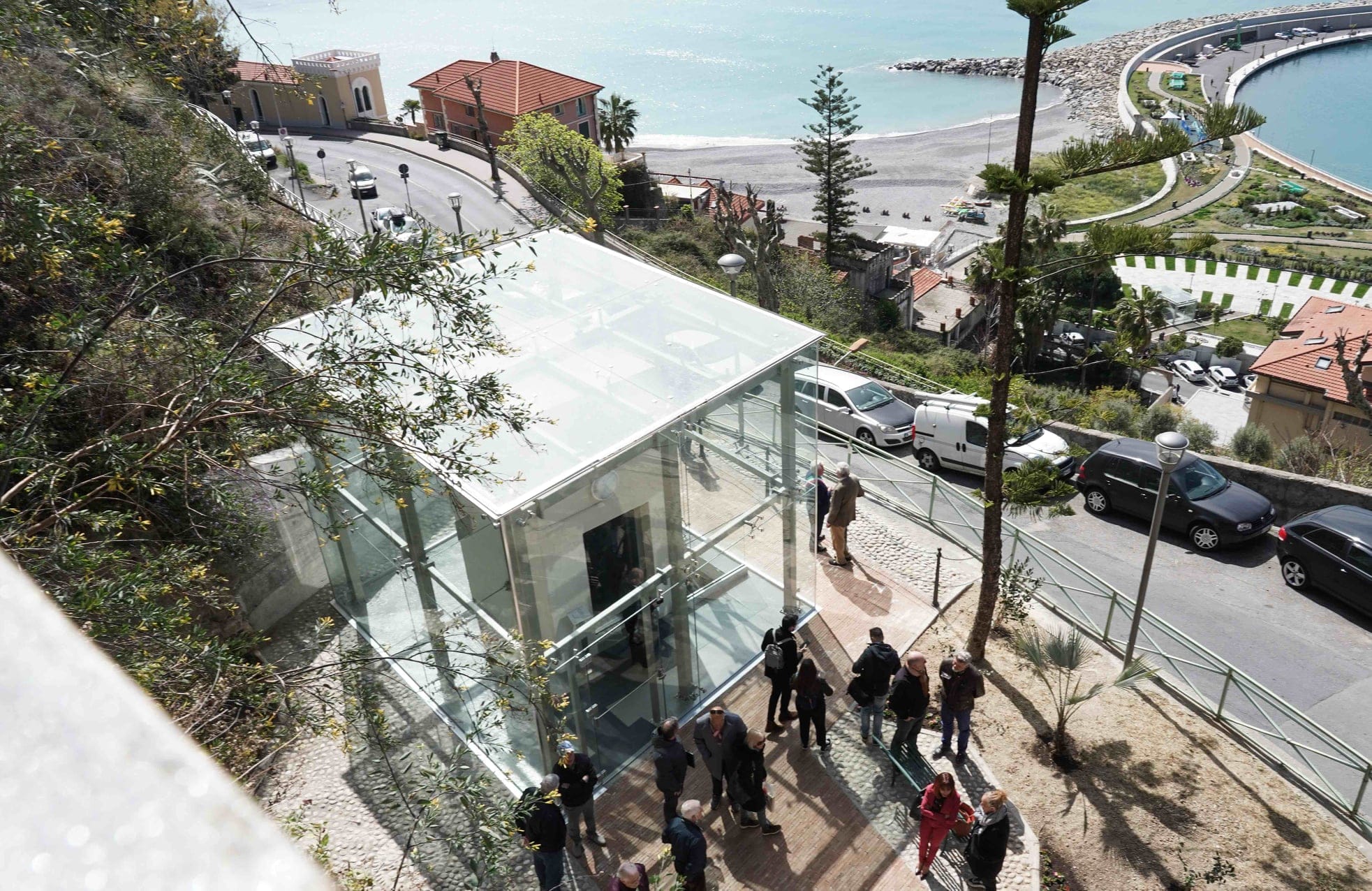 Last but not least, boats owners and crews can already benefit from a direct transfer service to and from Monaco by sea thanks to the high-speed power catamaran Monaco One, which connects the two destinations in under 15 minutes.
The gardens of Cala del Forte are open to the public: over 15,000 square metres of greenery, olfactory trails and areas dedicated to the most diverse species (over 70) of plants, the rose garden dedicated to H.S.H. Princess Charlene, and the amphitheatre. The area is completely enclosed with free entry via four access points and includes a play area well equipped for children. A closed-circuit camera control system is currently running to control the area.